Formalwear & Bridal Postcards
Marketing Ideas for the Formalwear & Bridal Industry
Our industry specific postcard library for the formalwear & bridal industry offers dozens of full color postcard samples to implement direct mail marketing plans to generate increased lead data. Each marketing postcard design can be used as-is or serve as a template. PostcardMania's design department also builds custom postcards.
FREE Formalwear & Bridal Marketing Samples
Delivered right to your home or office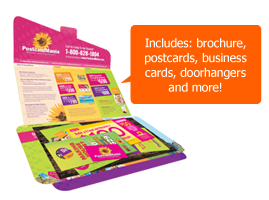 Speak to a Formalwear & Bridal Marketing Expert Today!
Call