Affordable Website Design
Get a hassle-free, gorgeous and professional website!
95% of prospects will visit your website before they decide whether or not to do business with you. Does your current website reflect your business accurately?
Hiring a web developer can be a little bit tricky. Most have one or more (but not all) of the skills you need to have a fully effective website for your business. When PostcardMania creates a website for you, all of the following components are included:
Professional, Aesthetic Design
Marketing Component to Convert Visitors into Leads and Customers
Search Engine Friendly Design
Professional Copywriting
Flawless Programming
Plus, a brand new website built by PostcardMania starts at just $495. So there's no reason to put it off any longer!
View our Website Design Portfolio.
We also offer Custom Blog Design
The Web Team
"
Meet Lee — an Australian transplant who, for the record, does not put shrimp on the barbie! He's a gamer, comic book addict, Dungeons & Dragons aficionado, and all around incredible super talented, web designing self-proclaimed nerd!
Lee
Online Products Delivery Manager
"
Jonny: a skilled samurai of web design and development, there's not a website alive that can get its code past him! He's got a serious knack for turning loose ideas into tangible, gorgeous websites that create new customers. Plus, he's a dad — and a mean cook, to boot!
Jonny
Senior Online Products Front-end Developer
"
Derek — an Indiana native now in love with sunny Florida, he's passionate about helping clients create marketing campaigns that actually grow businesses. When he's not designing digital marketing, he's gaming, enjoying music, and hanging with his wife and 5 dogs (yes, 5!).
Derek
Web Developer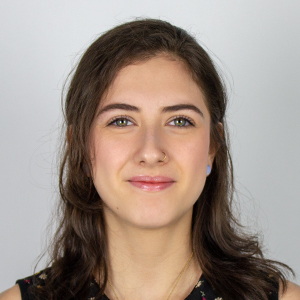 "
Here's McKenzie — a vegan cat-and-chinchilla lover who's one of our amazing digital marketing ninjas! She loves going above and beyond for our clients to ensure their marketing delivers game-changing results. Plus, she's a yoga, meditation, hiking, and fitness guru — ask her about it!
McKenzie
Digital Marketing Specialist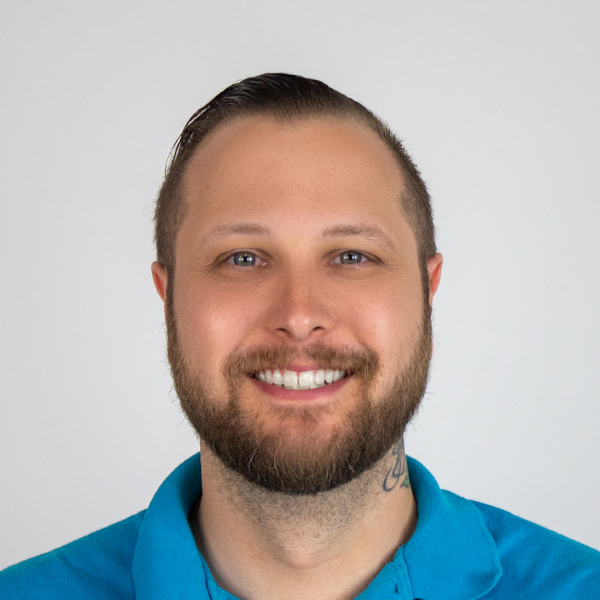 "
Jimmy — I love music, hammocking in the deep wilderness, spending time with my family, and providing my clients with top tier customer service. I have had a myriad of jobs but I finally found my passion in Web Design and Development. I can't wait to meet you and create your dream Web Product.
Jimmy
Digital Marketing Specialist
Pricing
Our standard website design package is just $495. We have several other options depending on your business' needs. Give us a call and we can discuss all of the options with you!
Reviews
We've been working with Jono on lots of website and emails designs and your design team has been doing an incredible job! I love the work your team puts out. Thanks so much for helping us succeed!
CBT Development, Derek Woryn
Thank-you for all your help. This has been a vast improvement than dealing with Web.com
Kansas Sealant Specialists Inc, Kimi
To the all the Team Leaders who supervise: Alex Hansen, Derrick Minutello, Jody Gower, Alex Panko and Audrey Rokita. I want to express my gratitude to my whole team. They have professional guided me thru my first website, postcard, mailing and mailing list exceptionally.,
New Holland Pace
We do love the site. Kimi was fantastic!
Green Angels Landscaping
I love the site! I love how y'all took my colors and branding throughout the website. Very simple and easy to work with postcardmania. Thanks !
Fontenot Family Dentistry
I must commend your work on our website it is wonderful professional and stupendous! Your caring and correcting every detail is something special.
ProDermix, Nick
I have dealt with other companies in setting up websites in the past, spent a lot more money and have been very disappointed. You guys did a great job!  Although there was a small hiccup early on, Jenny was able to take over and really wow'd me with just some of the best service and producing a great site. My postcards are generating leads and I feel the new and improved website will be a great compliment to promoting my services and bringing in more business.   Thank you for following up!
The Short Sale Network
Meredith, We are so happy we chose PCM for our website design! I simply must tell you about a phone call Dee Dee got last week. The Allergan sales representative called her to say the site was awesome! He thinks her business will grow huge in the next six months! He ought to know, since he sees ALL the websites used by medispa businesses that buy his Botox and Juvederm and Latisse. He said ours is very well made and attractive. You should get some sort of award!
Civano Laser And Skin Rejuvenation
You guys are awesome!
Berry Oaks Pharmacy, Lisa
Dear Kristi, BAM! YES!!!!! I absolutely love it!!!! Boy....you hit it with the gold I was telling you I wanted! Ok...whats next?
Spring Branch Dental Care, Cheryl
Honest, friendly, persistent..supported by an excellent team...totally reliable!
Rapid Care Transcription (P) Ltd, Daniel Victor
I love your service. Great staff!
Skin Care Fort Worth, Laurel Manke
Like I always say.............. YOU ARE THE BEST!!!!!!!!!!!!!!!!!!!!
Esko Recovery Corporation, Jeff Esko
I must say that it was a much welcomed pleasure to call a vendor (Postcard Mania) with something I needed done and it got handled right away by a live person. No fiddling around with email requests to an obscure "Help Desk" and waiting for a reply. No voice mail auto-attendant. Instead A live person from start to finish. Yippee! Kudos to Postcard Mania!
Access Payroll Services Of N.E. LLC, Debora MacLean
Looks great Bethany!! Thank you so much for pulling it.... I have to say this company goes over and beyond for their clients and it is much appreciated... Such a positive experience from my website design to my postcards :) Thanks and Happy Holidays! We are all set to print!
Symmetrics Wellness Movement, Maria Kishfy
Thank you so much everyone for all of your help!!!!!! I just went to our website to check it out and it looks fantastic!!! You guys are amazing!!!!
Elite Physical Therapy, Beth Beach
We contacted PostcardMania a few weeks ago to help us out with a direct mail campaign that we are doing to attract some small businesses to our various services. Since the initial contact I have been highly impressed by the quality of service that we have received from Sabrina Glastetter and her team. Communication has been prompt and professional. The knowledge she has shared with us has been a great help. Most of all, I truly feel that she is looking out for our best interests, which is very important to us.
LightChange Technologies, Ryan Edwards
Thanks for being so responsive, and for putting together such a great site! I am excited about it! Looking forward to the final product!
Brookside Christian School, Greg Gibson
You guys have done a fantastic job with the website. Congratulations! to you and your team.
Excel Engineering Consultants, Julian Coto
Jenn, Just wanted to thank you again for connecting me with Postcardmania :-) They are updating the agency website to mobile friendly. They are all really nice and have excellent customer service!!
Sherrie Garcia, Models Inc Talent Agency
Samantha, Everything went just as you said that it would. Luke was great to work with. Thanks again, Calvin
Contractors First Insurance, Inc., Calvin Butterworth
Hello Mandy, I do love my new website. Jennifer was great to work with. I did barrage Jennifer with a lot of information and she took it and made a website that will easily pay me back in profits with proper marketing.
Messer Roofing, Walt Messer
Working with Desiree Jaques, Jen Tran and Dean Flux and the other staff at Postcardmania was very pleasant and productive in developing both the website and postcards to mail to potential patients.
Dr. Keith Calvert, DMD
On a more serious note, I'm glad you feel the same Lee, I can't tell you the difference I myself have noticed since you've come on board with PCM and handling our account. It truly has made a positive impact on our efforts to bring in work, so thank you.
Blue Streak Docs, Kirsten L. Karl
I love the website ,it looks really nice ,it took a lot to pull it all together but the wait was worth it .Dean is very easy to work with and does good work .I like people that take pride in there work .I intend to do all I can with the website to reach new client's.My postcards are looking really awesome ,Sarah took care of all that work and I'm pretty much impressed with your company and services,and I'm pretty hard to impress. .Sarah is easy to work with and were putting a mailing list together and looks like we're going to be mailing them out soon.I definitely called the right company to take care of all my needs .I wish you folks were around 20 years ago .Thanks a lot guys ,keep up the good work .
Home Improvements Unlimited Inc., Randy Mikel
I spoke to web.com yesterday and they were extremely impressed with my site. They said y'all did a fantastic job with layout, color, programming and all around is one of the better sites they have seen. Thought that would make you happy to hears as it made me
Shine Right, Jeremy Ethridge
I love the website that was evolved with the work between Postcardmania team and me. I actually love the way Mandie Lee handle all my requests and not only handle them but also fulfilled them. Working directly with you Samantha is always a pleasure and Postcardmania is by far the number 1 company when it comes to promotion and marketing in a professional and effective way.
Dr. Pedro Cordovez, DOM
In German, we say: "Du bist 'ne Wucht!" It loosely translates to: "Your customer service goes over and beyond that of what is expected!" Thank you, Lee!
Lotar Enterprises
I wanted to pass this on to you. I have worked with several web designers over the years with limited success. I was talking to Tibbs a few weeks ago and she reminded me that PCM does websites...I said shit I totally forgot you do that. I had PCM build a site for our new mowing division and was impressed from start to finish...I mean really impressed! Your web team Lee and Chad are friken amazing. They nailed the design, the functionality, and they are fast!!! So impress had to tell you.
Johnny Battle
I know I've said it before, but we are so grateful for the work you and the graphic designers put into these sites! They look so awesome, and each design looks unique and the sites are cohesive. We love the way you applied our content, my mom especially noticed on the short sale website the way "short sale v foreclosure" was set up, with the perfect stock photos. You've helped us look far more professional! I don't know if you saw the old sites, but what you've given us is better than what we could have hoped for!
Florida Properties Marketing Group LLC, Rebekah
It was nice talking to you last week. And thank you for your help. We have had a positive experience working with your company, and we are looking forward to doing business again soon, and hopefuly regularly.
R. P.
Kimi, It looks like you've completed everything on the website that I asked of you. I want to thank you so much for all of your help. You produced exactly what I was looking for in a very timely matter.
K. O.
Do you realize, my dreams of being a business owner are coming true because of you and your team!!!! LOVE IT!!! Thank You!
A. I.
This company is very professional, we have been working with them for a long time and they are the best at what they are doing! The website created by them looks great and we get lots of sales from it. Other promotional pieces are also of very high quality. I'm recommending this company! Thank you!
M. B.
My personal team at PostcardMania is FANTASTIC! Charlene and Alexus are proactive and always reliable. They follow up with me, not the other way around. PostcardMania makes my marketing easy.
Seniorhealth Llc, David Bennett
Jennifer Taylor offered some very insightful recommendations to improve our website. Also Cassidy Towers has been very accommodating and thorough in handling our account. Thank you.
Kiwi Offices, Chris Jerjian
Amazing company. Worked with their team to create a perfect website first draft. Would highly recommend them. I was kept in the loop all along the way. I was very happy with the result so far.
Voss Botanicals, Beth Voss
So far, everyone I have talked with has been outstanding!  Could not have had a better experience!!

George Maddox for City Council, Maddox, George
Send Me Website Samples From My Industry
Get More Information About This Product
1-800-628-1804