PostcardMania Now Offers Effective, Customized Email Marketing Design Services Powered by iContact!
"67% of subscribers say they've purchased products offline as a direct result of receiving an email from a company."
- Epsilon
Close More Prospects with Effective Email Marketing!
Marketing is a multi-step process:
Promote your products or services using direct mail.

Bring in leads and convert as many as possible into sales.

Any of the leads who don't close right away are put into an effective marketing funnel. This is where Targeted Email Marketing Design comes in!

Eventually, those leads who didn't close right away, will be warmed up with your continuous marketing and will start buying from you.

Finally, all of your customers are put on a continuous marketing funnel to encourage them to re-order or re-visit you. Again, Email Marketing to the rescue!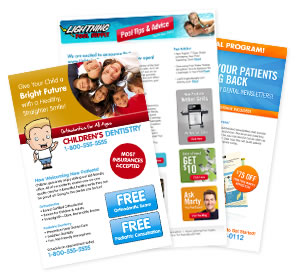 "The email marketing services from PostcardMania will definitely help develop my business on to a higher level. I'm very impressed with the design and the entire process went smooth as silk!"
– Tom, Beaton Accounting
We'll help you put it all in place! Call us today and a Marketing Consultant will help you come up with the perfect targeted marketing plan for your business 1-866-803-2421.
PostcardMania Makes Effective Customized Email Marketing Design EASY!
By joining up with iContact, we are able to make your targeted email marketing design as hands-on or hands-off as you would like!
You can choose to run every aspect of your campaign entirely by yourself or you can have PostcardMania do part or ALL of the work for you!
Here are just a few of the services PostcardMania can provide you with to help you get the most out of your email marketing:
Targeted, Effective Newsletter Design
Turn Your Postcard into an Email
Copywriting
We'll Send it for You
Track how many people open and click links in your emails
And Much, Much More!
Click here to learn more about how Automated Email Campaigns work.
Call us NOW to find out how we can help you close more leads with highly effective and targeted email marketing!