Logo Design
Your Logo Should be Perfect… Is Yours?
Many companies don't have a professional logo because of the expense associated with developing one... until now! We've decided to use the power of our professional design services department to create custom logos at a fraction of the cost you would pay at an ad agency.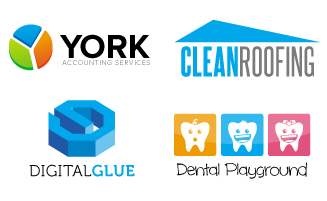 A professional logo helps you:
Build your brand
Communicate your marketing message
Stick in the minds of customers and prospects
How does the design process work?
Really, really smoothly! Here's how:
You give us a general direction you want the design to go in
We create 10 different concepts based on your original direction.
You pick your favorite and we refine it until you're 100% satisfied!
Can you just edit my current logo?
Sure can! Give us a call and we'll give you a custom quote for the work.
What is the turnaround time for the first batch of design concepts?
Get this: You'll have 10 logo concepts on your desk within a week! (5-6 business days in standard.) Huzzah!
The entire process (including the 10 concepts and unlimited revisions until you are happy) costs $975. Call today to get started!
Give us a call for the best price on your campaign!
1-800-628-1804