Business Web Design You Can Trust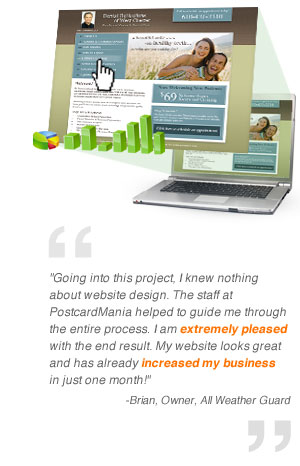 Business web design is not the same as mainstream web design - and small business web design is different than big business web design. So how do you know if your designer is getting it right?
You better be sure because 85% of your prospects will visit your site before they decide to call you.
You need a company with a proven track record of business success. PostcardMania's designers have been translating business visions into captivating designs for years, so you can trust them to get it right. See the work of our designers...
PostcardMania's Business Web Design helps you:
• Bring in new customers
• Get more leads
• Convert visitors into sales
• Build credibility with a stunning first impression
Call our marketing consultants today to get a website that gets more leads and converts more sales.