Magnets Attract...More Business!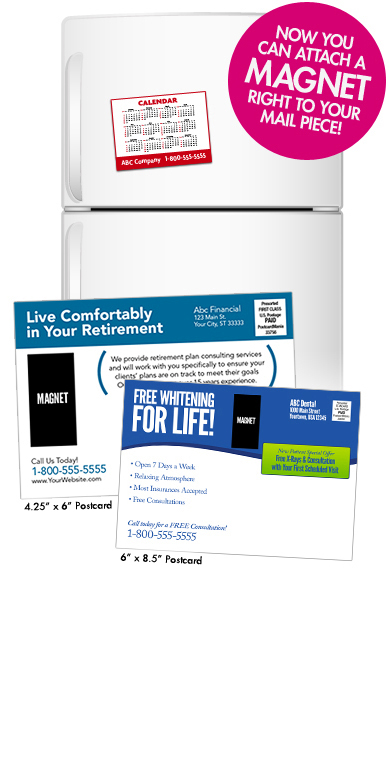 If you want maximum long-term exposure for your message, magnets are perfect for you. Not only that, but attaching a magnet to your postcard will actually increase your results, too.
For example, the Direct Marketing Association found that a postcard with a magnet attached to it is read 52% more often than a postcard without a magnet. AND, adding a magnet to a postcard will increase response rates by over 73%.
The best part: it only costs a few extra cents per piece to mail a magnet to your entire list.
We've seen many clients have success through this unique marketing tactic, turning their magnets into recipe cards, business cards or local sports schedules. If you're in an industry with a lot of competition, this is your chance to break through the noise!
Magnets help you:
Gain repeat exposure for your business with a one-time investment
Obtain top-of-mind status with your audience
Double the attention you grab in the mail box
Our magnets are 2" x 1". They can be placed on the left corner or left middle of the card, and can be mailed without any additional postage fees.
Don't ignore this chance to stand out from the crowd.
Call us today to discuss a custom magnet campaign for your business!