Reminder Postcard Samples
Appointment and RSVP Reminder Postcards
When it comes to marketing with appointment reminder postcards, you need a strategy that is effective, reliable and affordable. Say hello to direct mail postcards (you've probably met before).
The postcard samples below were designed specifically for those companies that rely on repeat business—from dentists to vets to restaurants—we've got you covered. Each design can be used as-is or serve as a template for you to craft your own card. We also build custom postcards — so don't worry if there's nothing to your liking. Just give us a call and we'll take care of everything — literally: design, print, mail, you name it.
FREE Reminder Postcards Marketing Samples
Delivered right to your home or office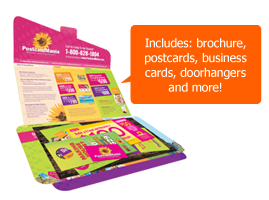 Speak to a Reminder Postcards Marketing Expert Today!
Call