Plan Your Direct
Mail Campaign.
It's Free.
Join 71,229 customers today.
Learn how to get more new customers!
Watch this 1:45 video!
Get Some Free Stuff!

DirectMail2.0
Direct Mail + Google
= Better Results!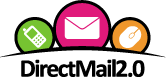 Before You
Mail Checklist
All you need to know to become profitable.
Free Mailing
List Count
Get a free prospect list count for your target area.

Company
2145 Sunnydale Blvd.
Clearwater, FL 33765
PostcardMania has over a decade of experience creating successful direct mail campaigns for small businesses all over the US. When it comes to marketing with proven results, we are your best choice!
We have partnered with some of the best mailing list vendors to ensure your bulk mail is hitting only the most qualified prospects. We target your promotion to reach new customers that are similar to your current best customers.
Want to learn how to grow your business and ways to bring in more new customers? We can help you increase your sales and expand your business by sending custom targeted mailers to your service area. Our advice is free and we can give you ideas and strategies on how to increase the number of prospects that are inquiring about your services.
We print all of our postcards in our in-house facility - millions of mailers every week! Contact us and we will be happy to show you examples of our quality - we will mail you free samples!
We have created hundreds of templates for post cards that you can use to get more customers including prospecting cards, invitations, announcements and reminders. Or, we can come up with a custom plan for your business using the tips and tools we have put together after creating tens of thousands of campaigns for businesses trying to get more leads!